Ewing Automotive Group Collision Center
In the unfortunate event that your vehicle is involved in a collision near Frisco, you want to get your car back to normal as quickly as you can. Here at the Collision Center Shop at Ewing Buick GMC we want to help you do just that.
Benefits of our Ewing Buick GMC Body Shop
We are the only Mercedes-Benz Certified Collision Center in Collin County. This means if you want your luxury Mercedes-Benz to be treated with the expertise and precision it needs, bring it to Ewing Buick GMC. At our Plano Collision Center we:
Will give you a written estimate of all recommended repairs, including any needed mechanical service to restore your vehicle to its pre-accident state.
We have genuine OEM parts available to make sure your car looks and drives the way it was meant to. You might even feel like it's brand new again.
Have factory trained technicians who are experts in your vehicle perform any repairs.
The next time you are in need of collision repair work, think of us at the Ewing Buick GMC  Collision Center near Plano first. We promise to deliver a detailed plan of what to expect, give your car expert service, and provide frequent updates along the way. Schedule an appointment online or give us a call at 972-468-6025 to return your car to way it's supposed to be.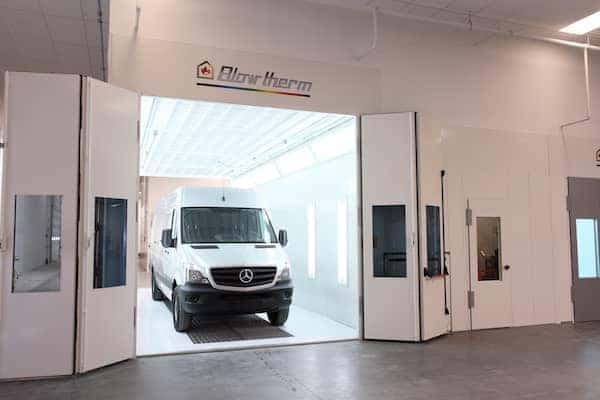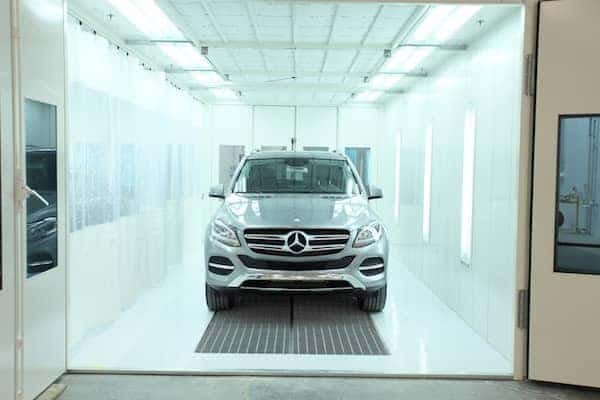 Our Services
    Free computerized estimates
    Expert collision repairs utilizing factory Mercedes-Benz OEM parts
    Expert color matching and paint finishing
    Computerized state of the art unibody frame alignment
    Computerized wheel alignment using factory Mercedes-Benz specifications
    Work closely with your insurance company to minimize your  inconvenience and maximize your satisfaction
    Towing service available
    Local shuttle service
    Rental car pick up and drop off
    Quality control inspection after repairs are complete
    Lifetime warranty on paint and bodywork
Available Upon Request
    Complete vehicle detail service
    Paint-less dent removal
    Alloy wheel repair and refinishing
    Windshield stone chip repairs
    Upholstery repair
    Window tinting (Check your local state laws for window tinting regulations. Mercedes-Benz of Plano is not responsible for any summons due to window tint violations.)
Certifications:
    Mercedes-Benz Elite Aluminum Certified
    Mercedes-Benz Sprinter Certified
    Certified in other select bran
What To Do in Case of an Accident
It can be extremely stressful, but remember that accidents do happen. It is very important that you remain calm and, if possible, check to see if any other involved party is injured and in need of medical attention.
Call the police in order to file an accident report. This is especially important if the accident was not your fault. Filing a police report doesn't require you to also file an insurance claim, but in the event that you need to do so, can be very helpful.

Call the Mercedes-Benz of Plano Collision Center

We will guide you in making the proper decision, like whether to file a claim or not, if you should go through your insurance provider, or file with the other party's insurance company. At Mercedes-Benz of Plano, we work with all insurance providers, arrange for a rental vehicle for you, and guarantee all repairs we make.



If your car is not drivable and needs to be towed away

Write down where your vehicle is being towed to. We will make arrangements to have your vehicle brought to our collision center the next day. We can then begin our assessment where we find and pass along areas of damage to your insurance adjuster.

It is your legal right to choose where your vehicle will be repaired - not the insurance company's

It is illegal for an insurance company to steer or attempt to dictate where your vehicle can or must be repaired. Your vehicle is not generic and is in fact one of its kind, this is where Mercedes-Benz of Plano surpasses your average auto repair shop. Our collision center specializes in Mercedes-Benz vehicles, amongst others; equipped with the latest technologies, tools and equipment, we will confidently restore your Mercedes-Benz to factory specifications.