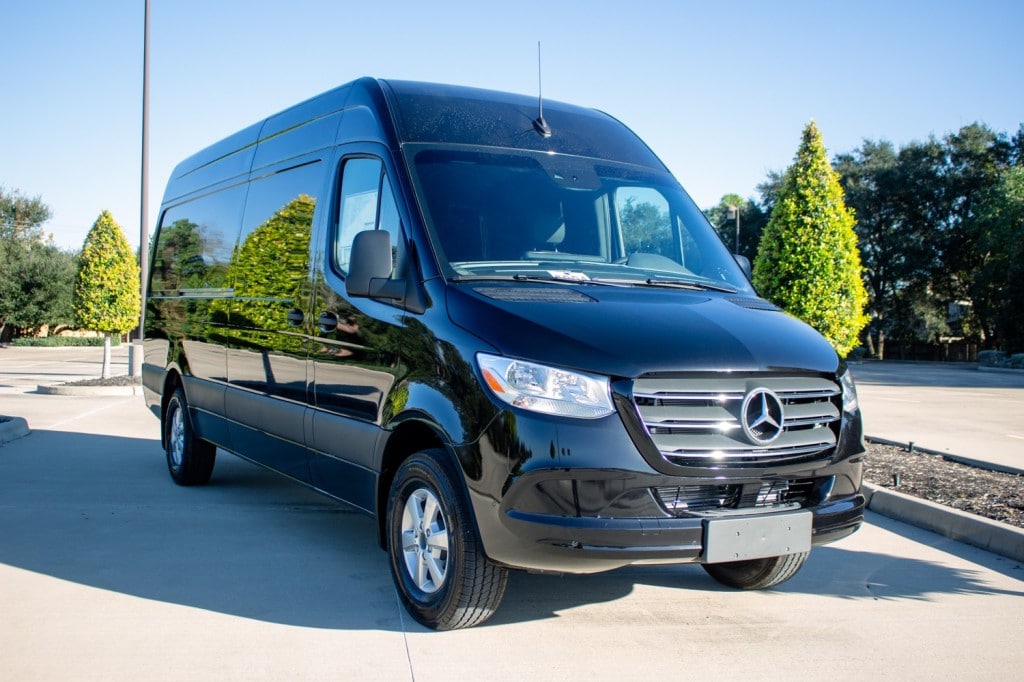 Many commercial car buyers want the option to choose battery-electric vans for their business. However, the e-van must be as capable as combustible engines to withstand any storm. Mercedes-Benz is ready to make weather-resistant BEV vans for businesses.
Industries that provide goods and services need an e-van worthy of their trust. Thus, Mercedes-Benz works hard to assemble the most reliable BEV in the industry, the eSprinter. The battery-electric van is about to get even better.
At Mercedes-Benz of Plano, we are happy to answer any questions you have about the eSprinter. Contact us today!
eSprinter Conquers Extreme Climate Conditions
Mercedes-Benz put the eSprinter through strict tests to compete with traditional vehicles in extreme weather. The tests were conducted in a specially built area close to the Arctic Circle.
The eSprinter endured snow-covered, icy roads, bone-chilling winds, and whiteouts. The tests went as far as to put the eSprinter in minus 30-degree weather to see how it performed.
Here is a list of capabilities and features that the eSprinter endured while in extreme weather conditions:
Handling

Ergonomics

Thermal management

Cabin comfort
The following eSprinter tests were against low-temperature resistance:
Drive components

Heating systems

Software

Interfaces
Does the eSprinter Make an Excellent Work Van?
The redesign of the eSprinter helps drivers who deal with challenging driving conditions. Such drivers include; couriers, express and parcel services. Thus, Mercedes-Benz wants to provide postal drivers with a reliable van that offers engine options.
The next generation eSprinter includes three battery and body types with double the range of today's eSprinter. Production of this eSprinter begins in the fall of 2023.
If your business is wondering, "Does the eSprinter make an excellent work van?" The short answer is yes. The Mercedes-Benz eSprinter is just as glamorous as it is capable.
Looking for a Mercedes-Benz for Sale? Visit Mercedes-Benz of Plano!
If you cannot wait for the release of the next-gen eSprinter and need or want a Mercedes-Benz, you are in the right place.
Mercedes-Benz of Plano can help you locate the exact sedan, SUV, or crossover that best suits your style and budget. Whether you need service, parts, financing, or tires, you can count on us. We take pride in ensuring that every department greets you with a smile.
Like you, we look forward to the next generation eSprinter. In the meantime, connect with us to learn more about eco-friendly Mercedes-Benz electric vans.
For Mercedes-Benz experienced staff, you can count on our qualified Mercedes-Benz of Plano salespersons and technicians. Book an appointment with us today. Call, visit our website, or stop by our dealership; your Mercedes-Benz experience matters to us.
We look forward to hearing from you soon!
Check out these services to help you save time and money:
Pre-qualify for a Finance Loan
Schedule a Service Appointment
Are you an
active participant in the Metroplex
? If so, we understand that owning a bicycle is not enough. Mercedes-Benz just added a new extension of its mobility efforts with the
n+ bicycle line
. Learn more about the
n+ performance bicycles
from us today!