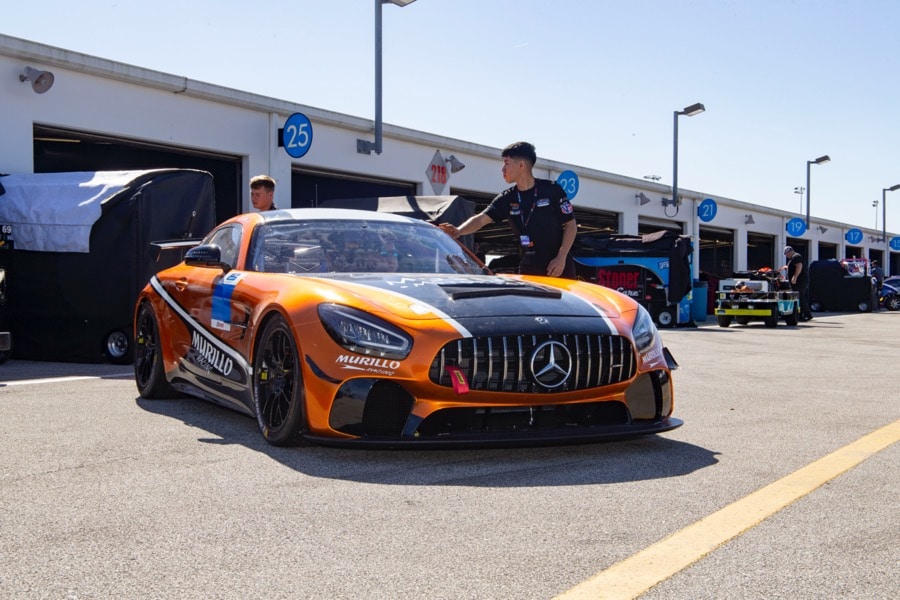 Maintaining the tradition of Mercedes-Benz racing is a feat for the ten cars competing across two
IMSA
series. It is at the track where AMG learns how to get the best performance out of the vehicles you drive across the Metroplex.
The season began at the Daytona International Speedway with the
Roar Before The 24
, leading into the Rolex 24 weekend. Four GT4 entries raced in the
Michelin Pilot Challenge
. The four-hour race served as a prelude to one of the greatest track events on the motorsports calendar.
The Capstone Motorsports Mercedes-AMG GT4 won the Bronze Cup during the Michelin Pilot Challenge race, awarded to the best team featuring all-Bronze rated drivers. Gary Ferrera and Kris Wilson pilot the GT4 on the Thursday race.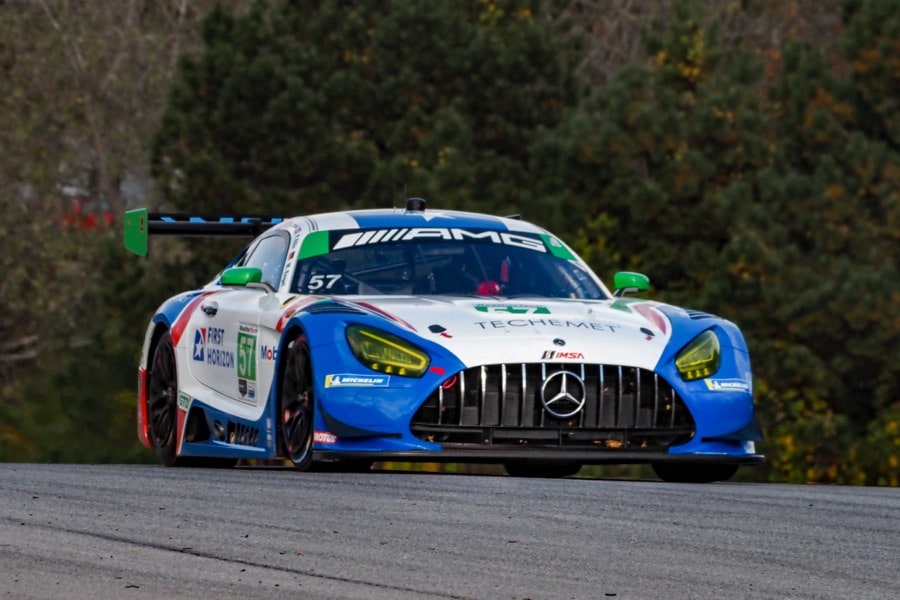 An additional six GT3 entries ran in the premier event of the weekend – the
Rolex 24 at Daytona
. Twenty-four hours of amazing racing on Daytona's mix of its tri-oval course and an interior road course designed to challenge the best drivers in the world. All six Mercedes-AMG GT3s ran the entire course in the face of strong competition.
In the end, the Gilbert/Korthoff Mercedes-AMG GT3 landed on the podium in the GTD class of the
IMSA WeatherTech Championship
. The team of Mike Skeen, James Davison, Stevan McAleer, and Scott Andrews stood on the third rung of the podium with a solid run finishing on the same lap as the top two entrants in the class.
Our first run in the new GTD Pro class, the Mercedes-AMG GT3 of Proton Racing finished fifth in class with Dirk Mueller, Patrick Assenheimer, and Austin Condric sharing duties behind the wheel.
The IMSA season has just started. Follow along and root for your favorite Mercedes-AMG team. You can also travel to one of the races during the season, meet the drivers and watch their cars run the course.
If you have the knack to take the wheel of a
Mercedes-AMG
GT,
contact us
at Mercedes-Benz of Plano to order yours today!