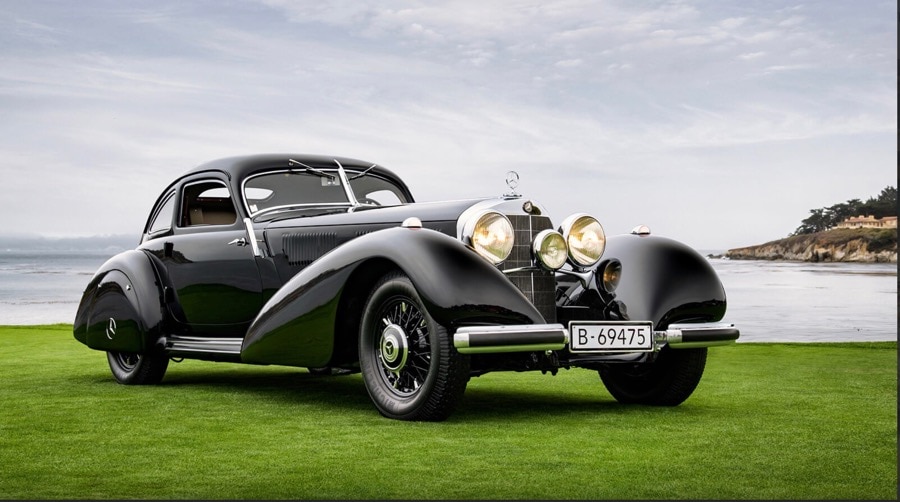 Mercedes-Benz made some timeless classics over its 125-year history. Some are more timeless than others. They are the ones that will catch our attention forevermore.
One such timeless Mercedes-Benz classic just won the Best In Show award at the 2021 Pebble Beach Concours d'Elegance. It was a very rare 1938 540K Autobahn Kurier presented by The Keller Collection at The Pyramids. It caught the judges' eye not only for its stunning beauty, but for the story behind this special 540K.
At the 1938 Berlin Motor Show, this special 540K won over the crowds with its long, sweeping hood and aerodynamic design for the era. It offered engineering that was advanced for the 1930s, yielding what was termed as "superlative performance" for the time.
Autobahn Kurier is translated into English as a "highway kurier." This is a reference to a period of German excellence in the 1920s that also heralded the construction of the Autobahn network across Germany.
This specific 540K Autobahn Kurier was one of two constructed by Mercedes-Benz. The Keller collection kept this example as the only left in existence. It also has all of its original equipment intact.
This 1938 540K Autobahn Kurier is the ninth Pebble Beach Concours d'Elegance Best In Show win for Mercedes-Benz, tied with another famous marque for the most wins on the main podium at one of the most prestigious auto shows in the world.
Back here in the Metroplex, we know of some classic Mercedes-Benz owners in our community. Some of which have collections of the finest in the brand's history. The Mercedes-Benz Classic Center in Irvine, California can facilitate maintenance, source hard-to-find factory parts, and even do a full restoration of your prized vehicle.
You can also bring in your vehicle to Mercedes-Benz of Plano for maintenance, as well. We can work with the Mercedes-Benz Classic Center for consultation on serviceable items as well as to get parts specifically for your classic vehicle.
All it takes is to contact us at Mercedes-Benz of Plano. We can also connect you with the Classic Center, as well. After all, your Mercedes-Benz is always your Best In Show to us.