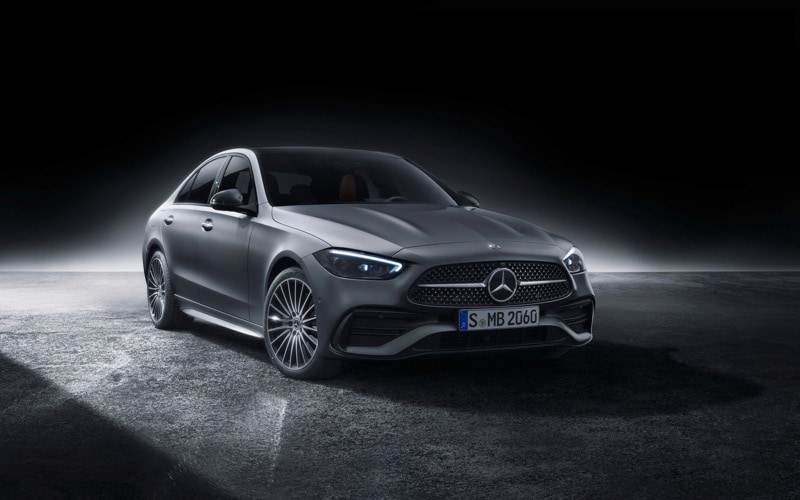 Things must change! All for the better. In this case, this change was coming for one of our most popular models – the Mercedes-Benz C-Class.
For 2022, the all-new Mercedes-Benz C-Class will evolve into a new generation model focused on new levels of efficiency, style, and technology. It is designed to be future-proof for a customer looking for "the best or nothing" in a premium sedan of its size and status.
What you will experience in the 2022 C-Class is the introduction of our all-electrified powertrain lineup. Our 2.0-liter turbocharged four-cylinder engine receives the highly touted Integrated Starter-Generator and 48-volt technology. This engine was designed to reduce your carbon footprint across the Metroplex while returning improved fuel economy.
Beyond the hood is a new twist on a familiar shape. The front end gets a sportier look, while the roofline offers a more elegant silhouette enhancing the C-Class' profile further than before. The new rear end features a set of horizontal LED taillights that will illuminate the new C-Class sedan distinctively.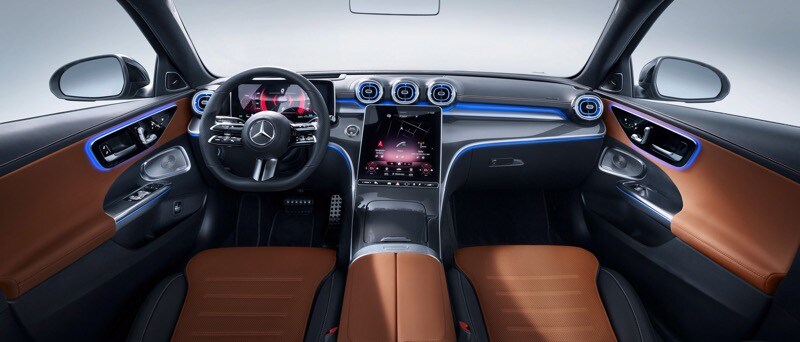 Inside the cabin is a cockpit influenced by the new S-Class sedan. For the driver, there is a 12.3-inch high-resolution display that is fully customizable for the information you need immediately. The new central display is tilted towards the driver by six degrees, as it is seamlessly integrated with the center console. Standard is an 11.9-inch screen that houses the latest version of the Mercedes-Benz User Experience, including all infotainment and connectivity options, as well as climate controls and cabin customization options.
You can control many functions through "Hey Mercedes," a simplified voice assistant designed to recognize your natural voice to adjust the cabin's climate or to play a certain music file from your integrated device. Along with a head-up display, the new C-Class now features Augmented Video for Navigation, bringing out more detail while directing you to where you need to go.
Not only will this be the most advanced C-Class ever. It will be the most advanced sedan in its class.
Mercedes-Benz of Plano will welcome the all-new C-Class later this year. Contact us to become one of the first owners of one in the Metroplex. In the meantime, see what we have available in stock of the current C-Class today!