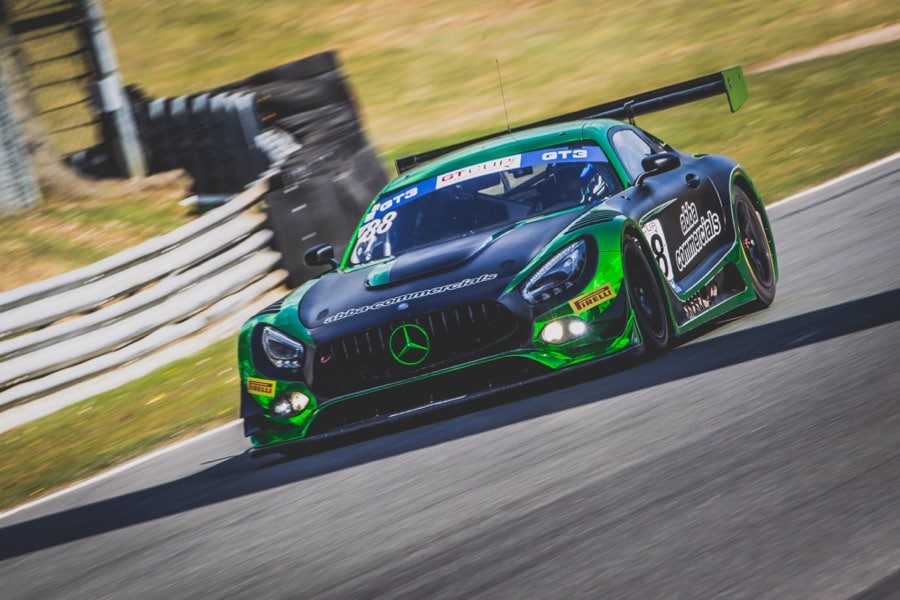 On racetracks around the world, the Mercedes-AMG GT has been scoring victories. Whether it is on the IMSA circuit or any of the series raced across the globe, the Customer Racing Teams work hard to earn a spot on the podium. More specifically, the top spot.
In all, the Customer Racing Program has now won 500 times.
The reason Mercedes-AMG GTs have won so many races is proof that Affalterbach only makes sports cars with exceptional reliability. Reliability that results in top finishes on every circuit imaginable.
The Customer Racing Program is designed to connect teams and individual racers with select versions of the Mercedes-AMG GT with the specific specification and support needed on and off the track. In the USA, that means supporting teams running in IMSA and SCCA circuits matching specifications to specific series.
Mercedes-AMG GT3 racers run the IMSA WeatherTech Sports Car Championships in the GTD class. Allegra Motorsports, Winward Racing, Sun Energy have entries in each race the class runs in, with each team fielding some of the finest athletes to get behind the wheel in the circuit.
The GT4 car runs in the Michelin Pilot Challenge series in the Grand Sport class. Four teams field the Mercedes-AMG GT4 – Winward Racing, LAP Motorsports, and Murillo Racing. Murillo runs two GT4s in the Michelin Pilot Challenge series.
The same GT3 and GT4 sports cars also run in the SRO America series in various classes. In fact, at a recent SRO race weekend at the Circuit of The Americas in Austin, Mercedes-AMG GT coupes made it to 11 podium finishes across three different series. The Customer Racing Teams running in all three SRO Americas series continue to dominate their respective fields today.
What we know from racing translates onto our hand-crafted Mercedes-AMG vehicles. The technology stemming from the Formula One series and into our triumphs with the Mercedes-AMG GT3 and GT4 cars is seen on everything from our AMG A 35 4MATIC sedan up to the AMG GT Coupe lineup. Each one is handcrafted from the engine all the way deep into the cabin. Every detail is made for maximum performance and exceptional reliability.
To experience what we learned from the track into your Mercedes-AMG vehicle, contact us at Mercedes-Benz of Plano. Get a personal tour of a track-bred winner today.