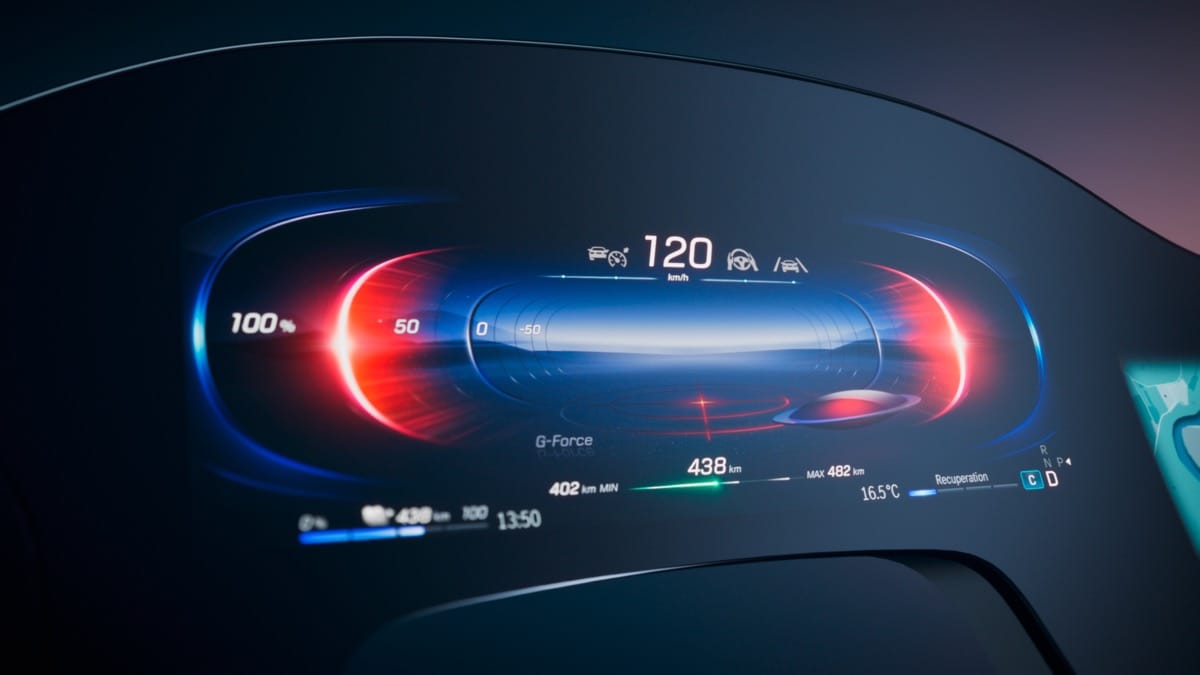 The emergence of digital screen technology has reached an all-new benchmark.
Currently, Mercedes-Benz models have worked with large-scale digital screens for vehicle information, readouts, and infotainment. Most of our models now feature a double 12.3-inch screen that splits functions into an integrative design. These screens are the hub of the Mercedes-Benz User Experience (MBUX) suite of connected and digital technologies.
The question of a new benchmark can be found in the upcoming EQS flagship electric vehicle. Mercedes-Benz calls this the MBUX Hyperscreen.
This is not just a single screen that stretches further across the dashboard. This is an integration of several technologies fused together to bring all driver-focused elements together.

The MBUX Hyperscreen is driven by Artificial Intelligence and learn-capable software. These two elements adapt the functionality and actual display format to the user. The screen will make personalized suggestions for a variety of functions from what music they should listen to and the climate inside the vehicle, among various options.
It is designed for the user to not enable any scrolling through menus or give voice commands. All functions are designed to be situational and contextual right in the sight line of the driver. This resolves the issue to reduce driver fatigue behind the wheel towards optimizing attention towards the road ahead.
In addition, the MBUX Hyperscreen can set a focus on which displays and functions would be available to front passenger, as well. For example, responsibility of infotainment functions could be shifted to the passenger if the driver is engaged with driving through one of our rough storms we experience in the Metroplex every summer.
The upcoming EQS electric flagship sedan is set to become the first Mercedes-Benz vehicle to have the MBUX Hyperscreen as a feature. At Mercedes-Benz of Plano, we are excited to welcome this new technological advance to our showroom. Contact us to experience the future of vehicle engagement soon.