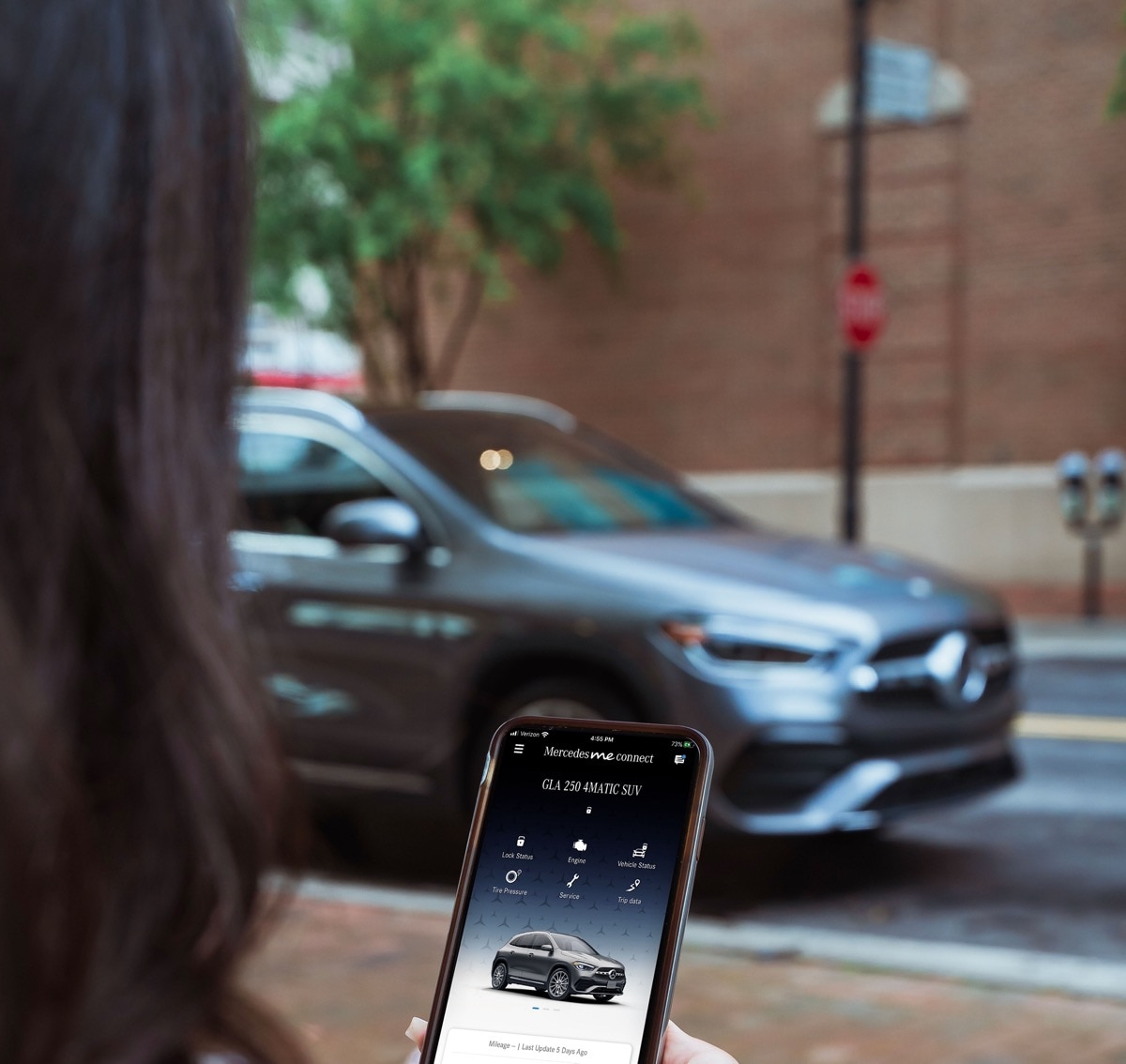 Do you use the Mercedes me connect app?
If you do, you found it to be a great time saver in checking in your Mercedes-Benz and monitoring all functions from the convenience of your smartphone.
For those of you who own a 2019 and newer Mercedes-Benz, AMG, or Maybach vehicle, it is time to upgrade your Mercedes me connect app.
The updated app now has new features that bridge you and your vehicle. It is a completely redesigned app, made for easier use to be your mobile extension of your Mercedes-Benz. This time around, you can now activate services directly from the app, without having to come into your dealer to do so.
The app features many of the connected car features designed for added convenience and flexibility of managing your Mercedes-Benz remotely. The app will enable you to use Remote Engine Start, Remote Door Lock and Unlock, and view your Vehicle Status. If your Mercedes-Benz is having an issue, the app will connect you to the vehicle to facilitate a remote diagnostic test with a technician to troubleshoot any issues it might have. If there is an issue that's more urgent, the app will connect with the nearest Mercedes-Benz dealer to get service done to your vehicle.
The Mercedes me connect app also includes the ability to find where they need to go via the map and navigation menu. Whether it is finding a local restaurant in the Metroplex or across the country, the app integrates that data into the Mercedes-Benz User Experience infotainment system. Once inside the vehicle, the destination data will appear upon connecting to your device and routing will be created immediately.
If you happen to find yourself lost in a sea of vehicles and cannot locate your Mercedes-Benz, no problem! The app knows where your vehicle is parked and will direct you to it.
The ease and convenience of keeping tabs on your Mercedes-Benz starts with peace in mind at your fingertips. To get connected to your next Mercedes-Benz, contact us at Mercedes-Benz of Plano to locate it for you to take home. Remember, there is an app for that!