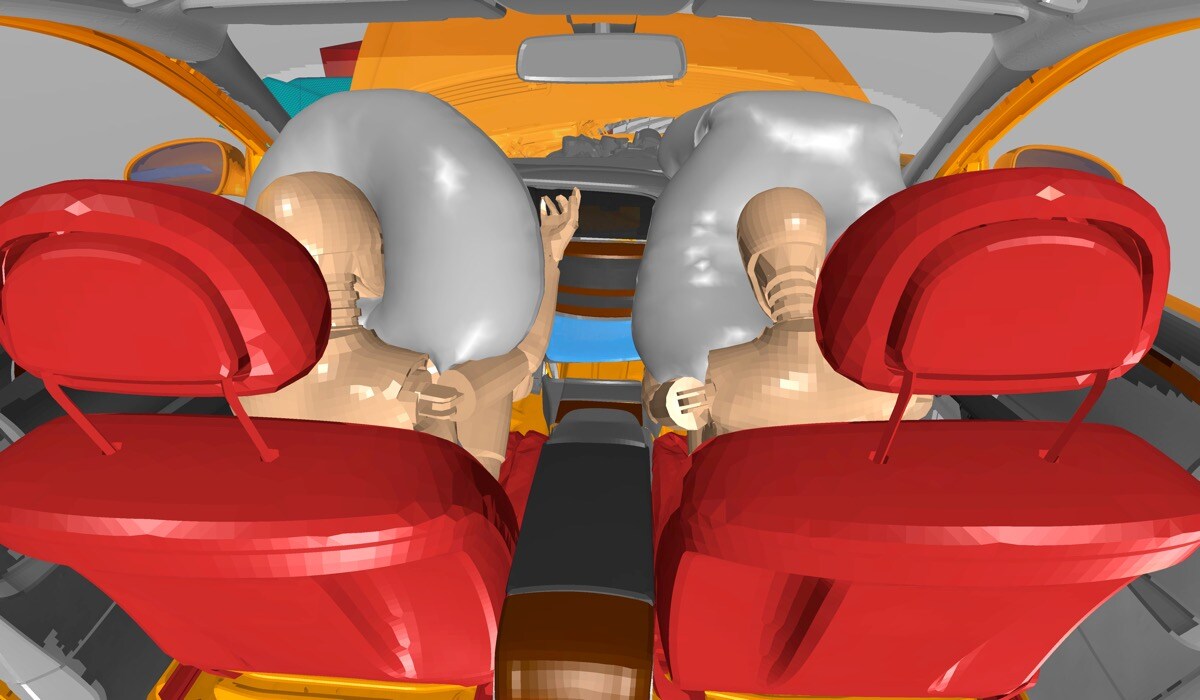 When it comes to safety, Mercedes-Benz has always taken the lead above all automakers. In 1980, they installed front driver airbags inside the steering wheel of the then-new S-Class. In addition, the flagship also installed seat belt tensioners for front seat occupants.
A limited number of S-Class sedans featured these two important safety features in the first three months of assembly. Seeing how they were successful in reducing injuries and saving lives, these two features would find their way into every Mercedes-Benz model since.
Airbags became an elementary feature of the integral safety concept at Mercedes-Benz. It began as a joint venture between Daimler-Benz AG and Bosch. The design was to put into a housing in the steering wheel hub with sensors set up across the front end of the S-Class. These sensors trigger the airbag to deploy upon impact. It used nitrogen to inflate the cushion-shaped fabric cover to ease the impact of a forward-leaning human head.
In 1982, both the airbag and seat belt tensioner became an optional feature available across the Mercedes-Benz lineup. Ten years later, the driver's side airbag became standard on all models. In 1994, the driver's side airbag was joined by a front passenger airbag as standard equipment on all Mercedes-Benz models.
The development of the seat belt tensioner stemmed from a link between the front end sensors for the airbag to a propellant charge that controlled the seatbelt. It worked extremely well in tests and in production vehicles. In 1984, seat belt tensioners were made standard equipment on all Mercedes-Benz models.
Today, every Mercedes-Benz is equipped with a new generation of airbags and seat belt tensioners. The propellant charge of the seat belts have been replaced by an electronic system that works in reverse if a collision does not occur. There are now airbags for every occupant with sensors all around the vehicle. For example, the side air curtains are deployed upon a side impact.
These past 40 years shaped how Mercedes-Benz engineers both passive and active safety systems into their lineup. All to give you and your passengers the ultimate sense of peace in mind.
Metroplex customers are welcome to experience the advanced safety of a Mercedes-Benz. Contact us at Mercedes-Benz of Plano for us to show you how each safety system works for you and your family.