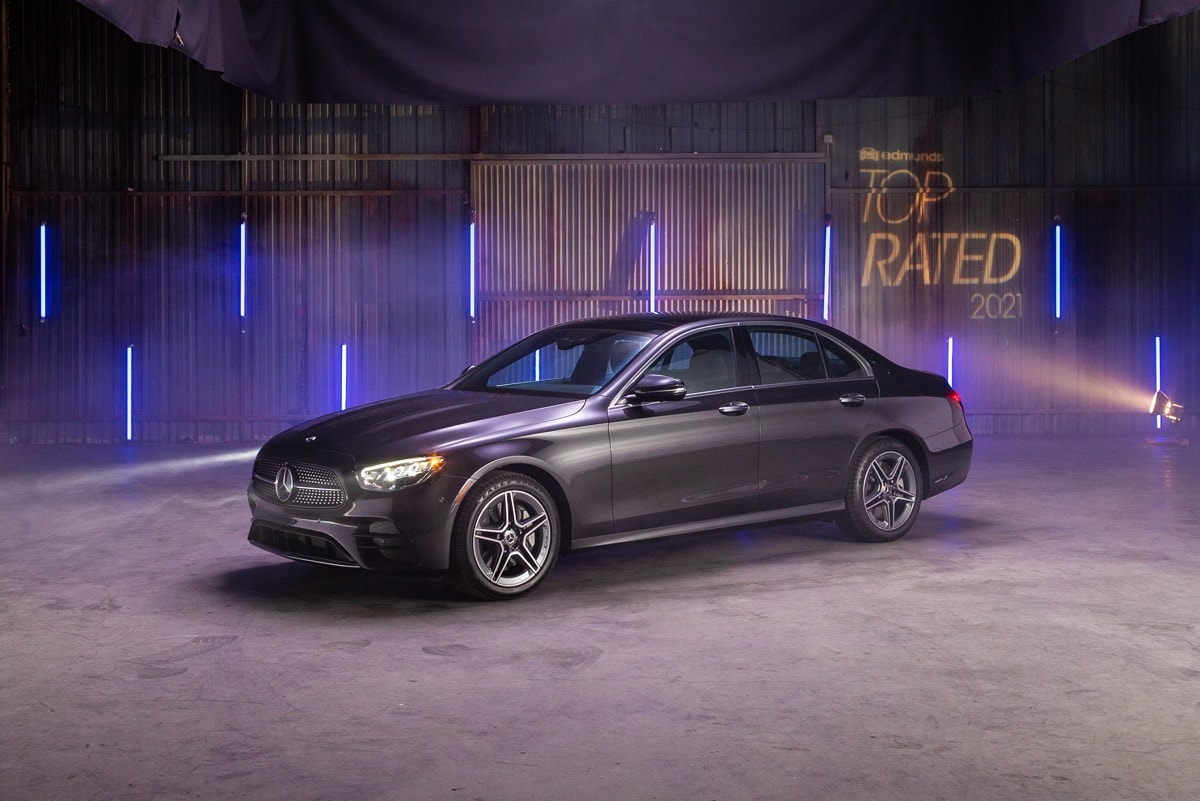 Every year, Mercedes-Benz receives its fair share of awards. Each one validating the work this company accomplishes in creating vehicles that exemplify our slogan: "The best…or nothing."
Edmunds.com recently validated our determination to be the best. Or, in their words: Top Rated. This year, Edmunds.com named the Mercedes-Benz E-Class and the GLE as their Top Rated vehicles in their respective classes. The E-Class was named as their Top Rated Luxury Sedan, while the GLE was named the Top Rated Luxury SUV.
According to Edmunds, all vehicles are rated and ranked based on criteria including driving dynamics, interior comfort and technology, storage, efficiency and value. It is no wonder why these two vehicles were named to these awards, as each Mercedes-Benz offers its own level of these attributes.
For example, the refreshed 2021 E-Class expanded its lineup to include the All-Terrain wagon. This new entry offers its own level of refinement as a capable vehicle made for adventure. Across the lineup, the E-Class represents more than just a luxury sedan. The updated models offer a new level of the Mercedes-Benz User Experience elevating connectivity and infotainment for all of its occupants.
The new GLE also offers a versatile lineup that ranges from an efficient SUV with the new EQBoost 48-volt electrification system to a line of high-performance AMG models in two body styles. Each GLE provides a sense of safety and security with its extensive list of driver assistance features that keep you on the road and away from harm.
It is a perfect occasion to celebrate these award-winning Mercedes-Benz models when we see one on the roads of the Metroplex. Contact us at Mercedes-Benz of Plano to join our celebration by taking one of these winners home today!