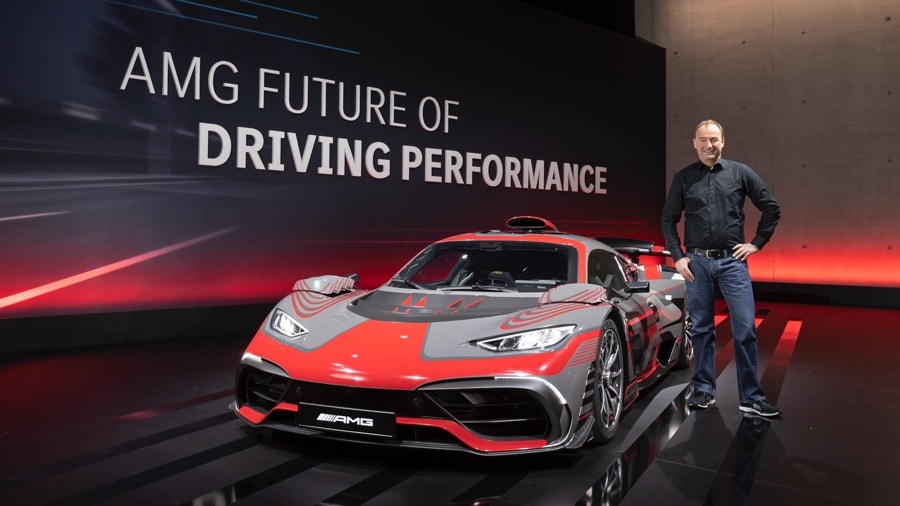 Since 1968, AMG has hand-crafted engines and powertrains to bring out the maximum levels of performance in Mercedes-Benz automobiles. As technology evolves, so will AMG's commitment to performance excellence.
This evolution is driven by Mercedes-AMG and its Formula 1 efforts through the Mercedes-Petronas F1 Team. The current Formula 1 cars have been driven by electrified systems to combine hybrid technology towards greater performance and maximum efficiency.
We can see this in the Project ONE hyper car – driven by Mercedes-AMG High Performance Powertrains by taking what they learned from racing and putting it into a road car.
In looking towards the future, Mercedes-AMG is ready to take the next step forward towards greater driveline efficiency with vehicles utilizing more electrification technologies. This will include expanding the availability of performance hybrids, which will be marketed under the label E PERFORMANCE.
However, AMG is looking towards creating battery-electric performance models using the Mercedes Electric Vehicle Architecture. These vehicles will use the AMG High Performance Battery that will charge the system while matching higher performance levels of the driveline.
Another key component to this technology centers on how power is transferred to the drive axle. Instead of using a conventional SPEEDSHIFT transmission, the electric motor works directly with the drive axle, converting its power into actual forward motion. The result is extra performance in acceleration from a standstill or when passing on the highway. Torque is applied immediately from the electric motor, giving you that shove into your seat.
This is just scratching the surface. We will have more on the electrification of Mercedes-AMG vehicles when they get closer to their reveals later this decade.
Mercedes-Benz of Plano is a proud AMG Dealer offering the best in hand-crafted performance. Contact us to witness this new chapter in performance. Don't forget that we have an inventory of current Mercedes-AMG models available for you today. The future of performance starts with a charge.