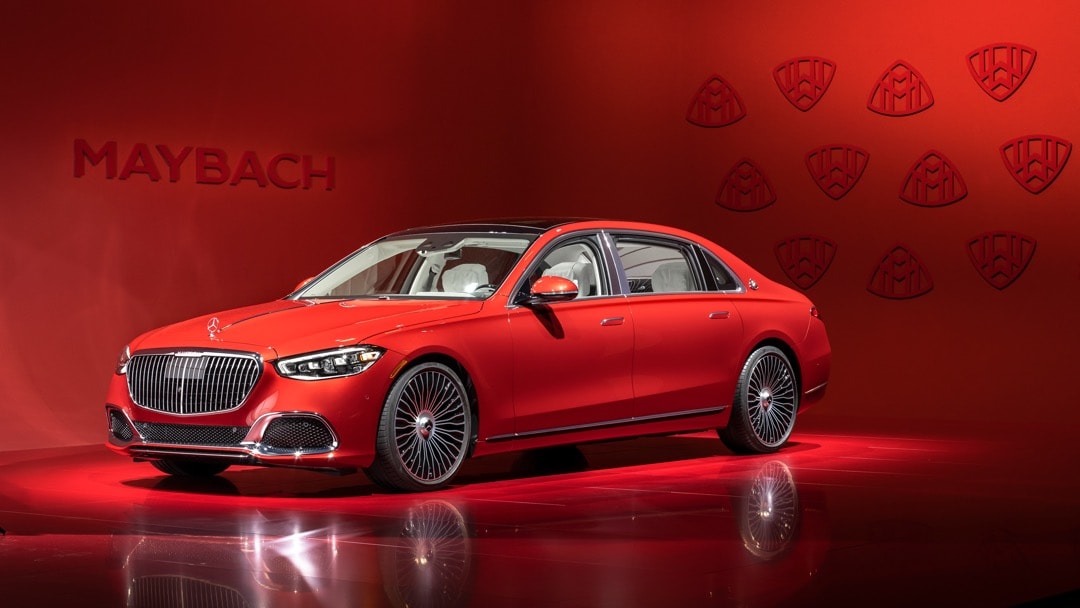 The pinnacle of luxury is Maybach.
The arrival of the flagship of this pinnacle brand – the new generation Mercedes-Maybach S-Class is almost here!
The Maybach transforms the new S-Class into something beyond the imagination. Its luxury is in its presence – an extended wheelbase of seven inches from the new S-Class that adds to its spacious rear cabin. The exclusive vertical grille, the chrome mesh lower grille, the extra pane of side glass on the C-pillar, and the Maybach emblem are exclusive touches that denote the significance of purpose Maybach owners expect from their special vehicles.
Once inside, you are treated to levels of luxury that are found only in the most exclusive automobiles. The Executive seats offer a relaxing atmosphere for rear cabin occupants. They have complete control of everything – including their own Mercedes-Benz User Experience system with rear screens and controls. They can also get a massage as they are whisked away to the next appointment across the Metroplex.
The driver is also treated to an exclusive set of screens on the 12.8-inch OLED central display and the 12.3-inch 3D driver display. If you switch the driver display into "Exclusive" mode, you will be entertained by instrument dials trimmed in rose gold.
Part of the performance story of the new Mercedes-Maybach S-Class is the addition of the second-generation starter-generator unit. This system adds another 21 horsepower to the engine's output, while facilitating "gliding" while the vehicle is in motion. The new driveline will feature a new nine-speed automatic transmission and all-wheel-drive. All this in an effort to give you the quietest and smoothest driving experience possible.
The Mercedes-Maybach S-Class also features the AIRMATIC air suspension system with continuously adjustable dampening. This system creates a luxurious atmosphere for all occupants, while maintaining optimal handling and cornering. Available later in the model year, a new E-ACTIVE BODY CONTROL uses stereo cameras to read the road ahead and adjust to conditions.
This amazing package is what the most discriminating customer demand from the new Mercedes-Maybach S-Class. Contact us at Mercedes-Benz of Plano to reserve yours today!