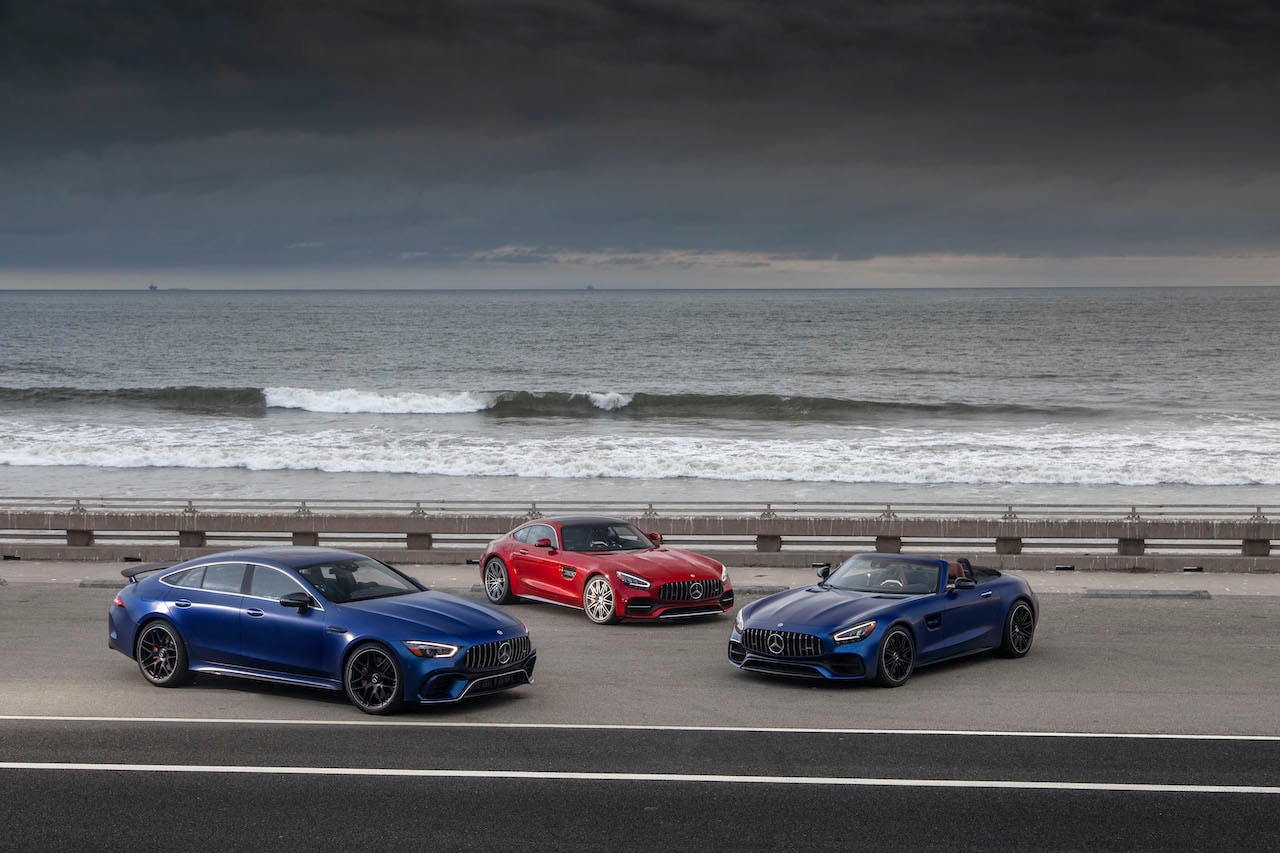 AMG continues to be the benchmark of high performance in a luxury automobile. Over fifty years of hand-crafted performance has come down to this: A lineup of new-generation coupes and roadsters designed to excite enthusiasts for decades to come. 
It is no wonder why the Mercedes-AMG GT lineup has been the dream of many enthusiasts in Plano, Allen, Addison, and across the DFW area.
For 2020, the GT lineup is better than ever. It is also a powerful choice to make - regardless of which one you choose. 
The AMG GT lineup has its roots in decades of iconic Mercedes-Benz models. Each one of these machines is noted for its combination of modern and classic elements that make it a standout above the rest. These inspiring automobile shows this commitment through its DNA in engineering, design, and performance.
Each AMG GT model - either the two-door coupe, the four-door coupe, or roadster - exhibits a low-slung classic profile and details that are full of high style. The Three-Pointed Star up front announces it arrival - powered by the powerful machinery that signifies an AMG® model.
The driver-focused interior is designed for those who need to concentrate on the road ahead. The execution is absolute elegance without compromise - just as intended by Mercedes-Benz. Quality, technology, and comfort are fused with the finest of upholsteries and finishes throughout. Included are advanced technologies to help the driver stay informed, alert, and entertained.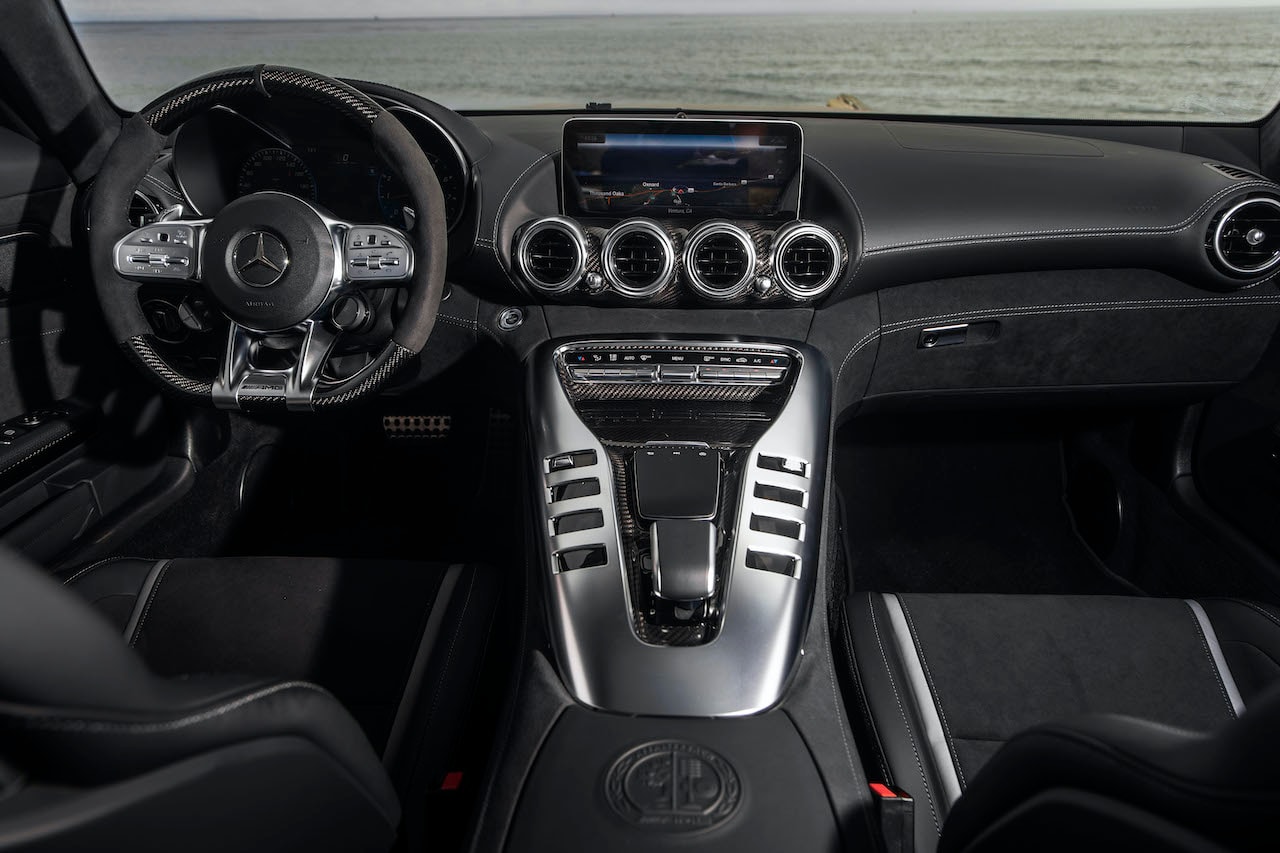 From the COMAND® knob, the driver controls all audio functions, along with additional driver comfort, information and vehicle systems settings from the Mercedes-Benz User Experience (MBUX) screen on the instrument panel. AMG GT Coupes and Roadsters seat only two people, while the AMG GT four-door coupe can fit four people. 
The promise of hand-crafted performance makes choosing an AMG GT very easy. Still, you do have a choice. On the AMG GT 53 4-Door Coupe, an enhanced turbocharged 3.0-liter in-line six-cylinder engine puts out 429 horsepower. This engine includes the efficiency of EQ Boost along with an electric auxiliary compressor. 
On two-door coupes and roadsters, the twin-turbocharged 4.0-liter V8 comes in several performance levels. On the two-door coupe and roadster, that power rating can range from 469 to 550 horsepower on the C models. The AMG GT R 2-door coupe, AMG GT R roadster, and AMG GT 63 4-Door coupe, that power level is raised to 577 horsepower. 
At the top of the performance ladder is the AMG GT 63 S 4-door coupe. The hand-crafted twin-turbocharged 4.0-liter V8 has been tuned up to 630 horsepower. It also turns in the fastest 0-60 MPG time among all AMG models at 3.1 seconds. 
At Mercedes-Benz of Plano offers our customers "The Best or Nothing" when it comes to owning or leasing a new Mercedes-Benz.  Contact us for an appointment to select the right AMG GT for today's uncompromising lifestyle. Take one home today!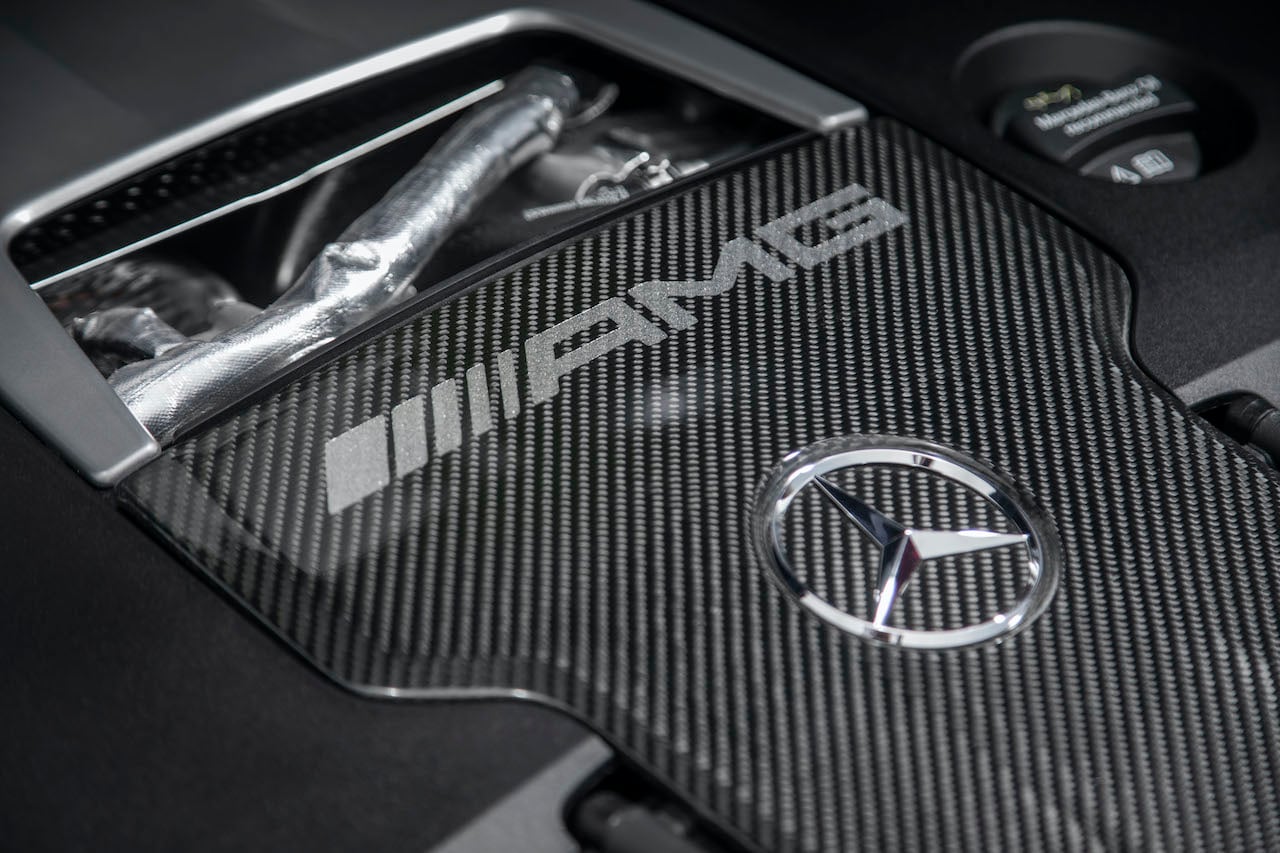 2020 MERCEDES-AMG GT
AMG GT 53 4-DOOR COUPE: MSRP from $99,950
AMG GT COUPE - MSRP from $115,900
AMG GT ROADSTER - MSRP from $127,900
AMG GT 63 4-DOOR COUPE - MSRP from $140,250
AMG GT C COUPE - MSRP from $150,900
AMG GT 63 S 4-DOOR COUPE - MSRP from $161,200
AMG GT C ROADSTER - MSRP from $162,400
AMG GT R COUPE - MSRP from $162,900
AMG GT R ROADSTER - MSRP from $189,750